Orleans Flooring Installation, Restoration and Flooring Sandblasting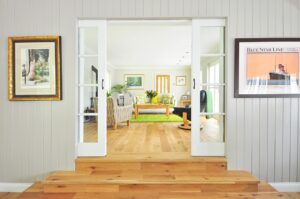 Why You Should Consider Renovating Your Home With New Floor Installation or Restoration
Are you tired of the same old flooring in your home? Do you dread having guests over because of the outdated flooring? If so, it may be time to consider renovating your home with new flooring installation or we can do the  restoration of your current floor. Our flooring installation and restoration services company in Orleans, Ottawa can help you transform your home with our wide selection of flooring options. In this blog post, we will discuss the benefits of installing new flooring in your home and how it can improve the overall look and feel of your living space.
Benefits of renovating your home with a new floor in Orleans
Since your home is probably one of the biggest investments you will ever make, it's important to take care of it and keep it looking great. One way to do this is by renovating it, and an excellent place to start is with the floors. Flooring installation or restoration can make a significant difference in the appearance and value of your home. Here are some benefits you should consider when it comes to renovating your home with new floor installation or restoration.
If you plan to sell your home in the future, renovating your floors can increase the value of your home significantly. Since new flooring installation or flooring restoration is an investment, it can add up to 5% to 10% of the entire value of your home. So you can consider your flooring renovation as an investment that will pay off.
Old carpets and damaged floors can trigger allergies and other respiratory conditions. Replacing or restoring your floors can take care of any harmful dirt, dust, mold, or other allergens. This ensures that your indoor air quality remains healthy and safe for everyone, especially those who suffer from allergies.
Installing new floors isn't as expensive as you might think, and it comes with benefits such as improved insulation and energy efficiency. Laminate, vinyl, or engineered hardwood floors are cost-effective options that offer durability, easy maintenance, and incredible ROI. The cost of restoration is also relatively lower compared to a new floor installation while still giving your home a new look.
You can personalize your flooring style to match your preferred style and taste, which means you have a wide variety of options to choose from when it comes to color, patterns, and textures. You can create a unique design that complements your home decor and creates an ambiance that perfectly suits your lifestyle.
Flooring materials have come a long way over the past few years, and today there are many durable options that can last decades with minimal maintenance. Premium quality flooring materials like hardwood, ceramic tile, and vinyl plank resist wear and tear more efficiently, and it can handle high traffic areas like kitchens, living rooms, and hallways. This means you don't need to worry about replacing your floors every few years.
Trust our Profesionnal Flooring & Painting Company in Orleans
In conclusion, renovating your home with new floor installation or restoration can be a great investment in your home's future. It can increase the value of your home, contribute to a healthy environment, and add a touch of style and custom design. It's an excellent way to update your home and give it a fresh look without breaking the bank. If you're considering a renovation project, ensure you work with a professional and experienced flooring installation company to achieve the best results.
8:00 AM – 17.00 PM
Monday – Sunday